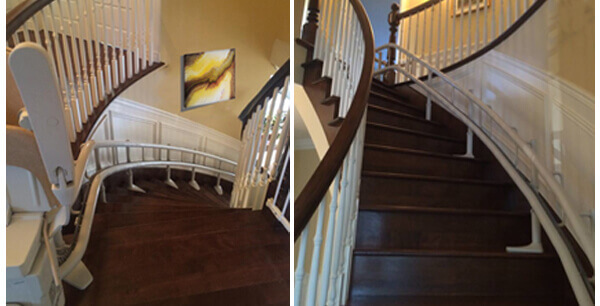 A MAGNIFICENT STAIR WELL
Accidents or diseases can unfortunately surprise at any age. In this beautiful home, this seat allows the family to enjoy their home comfortably.
A beautiful staircase in an arc should not be an obstacle to access the room upstairs. Precise work with specialized equipment will allow the design of a curved seat that will fit perfectly with your staircase. A high-end finish will blend with the decor of your home.
How great to stay at home for a long time.