AR-130 Residential Elevator
The AR-130 residential elevator provides an enjoyable and smooth use, furthermore this device is quiet. The AR-130 elevator takes up very little space in a house. This elevator for people with limited mobility can be designed built and offers options to customize color and materials that best fit your home.
Residential Elevator AR 130 Cabin
Our cabins are composed of a lighted ceiling, a telephone connected to your currant residence phone line, the platform AR-130 will harmonize with the decor of your residence. Various finishes are available including: stainless steel, worked massive wood, wood finished melamine and various tints.
Control Buttons
All of our elevators have a key, an emergency stop button in addition to an ascending and descending button,
various shapes can be installed depending of your needs.
Security
Equipped with an anti-skid floor and a handrail you will be in complete security.
Our platform lifts and elevators correspond to all the standards required by the Régie du bâtiment du Québec and exceed the Canadian standards.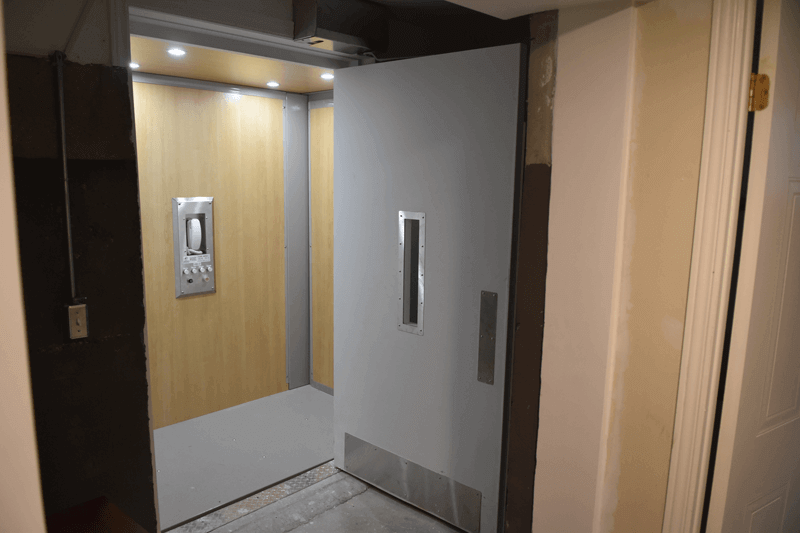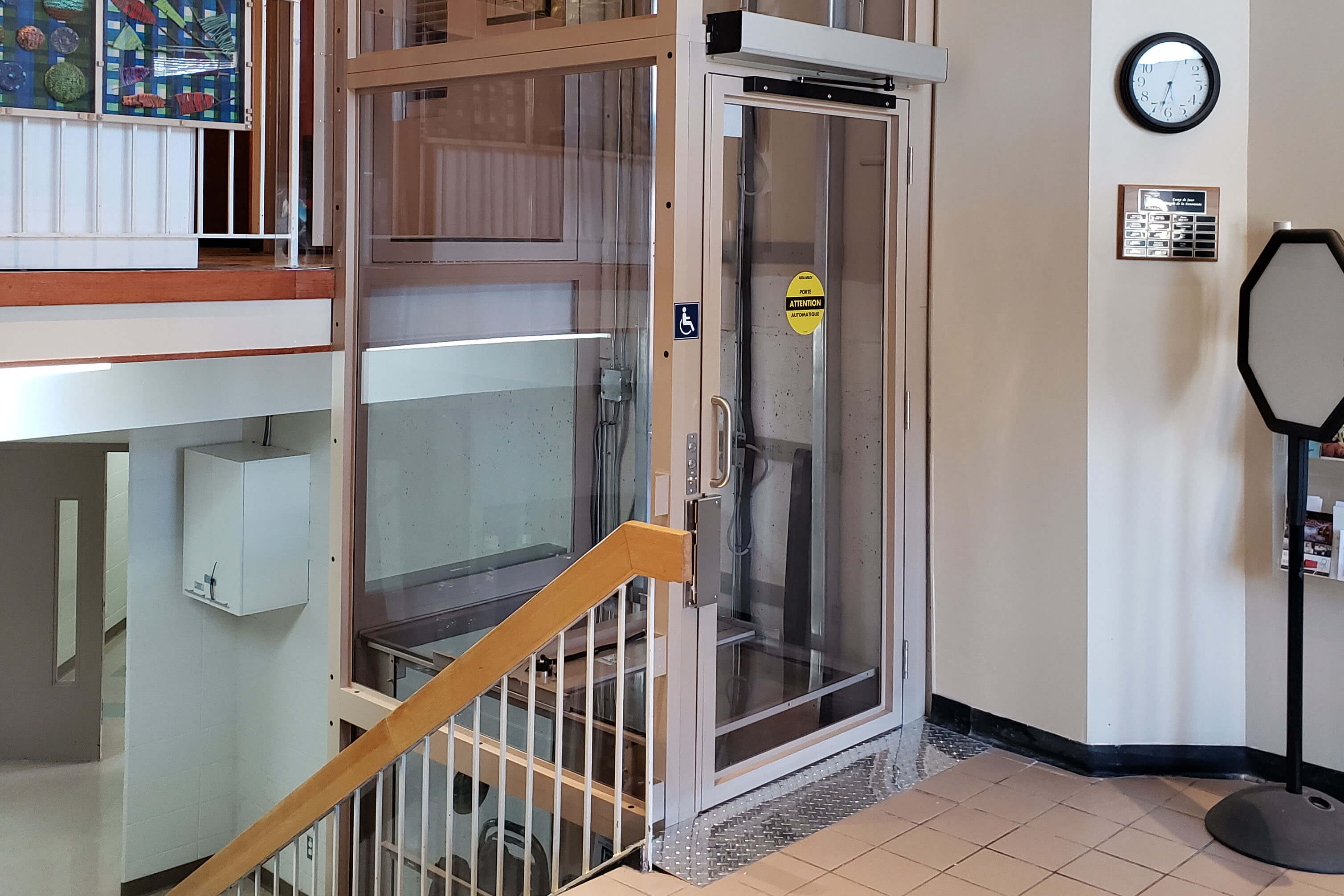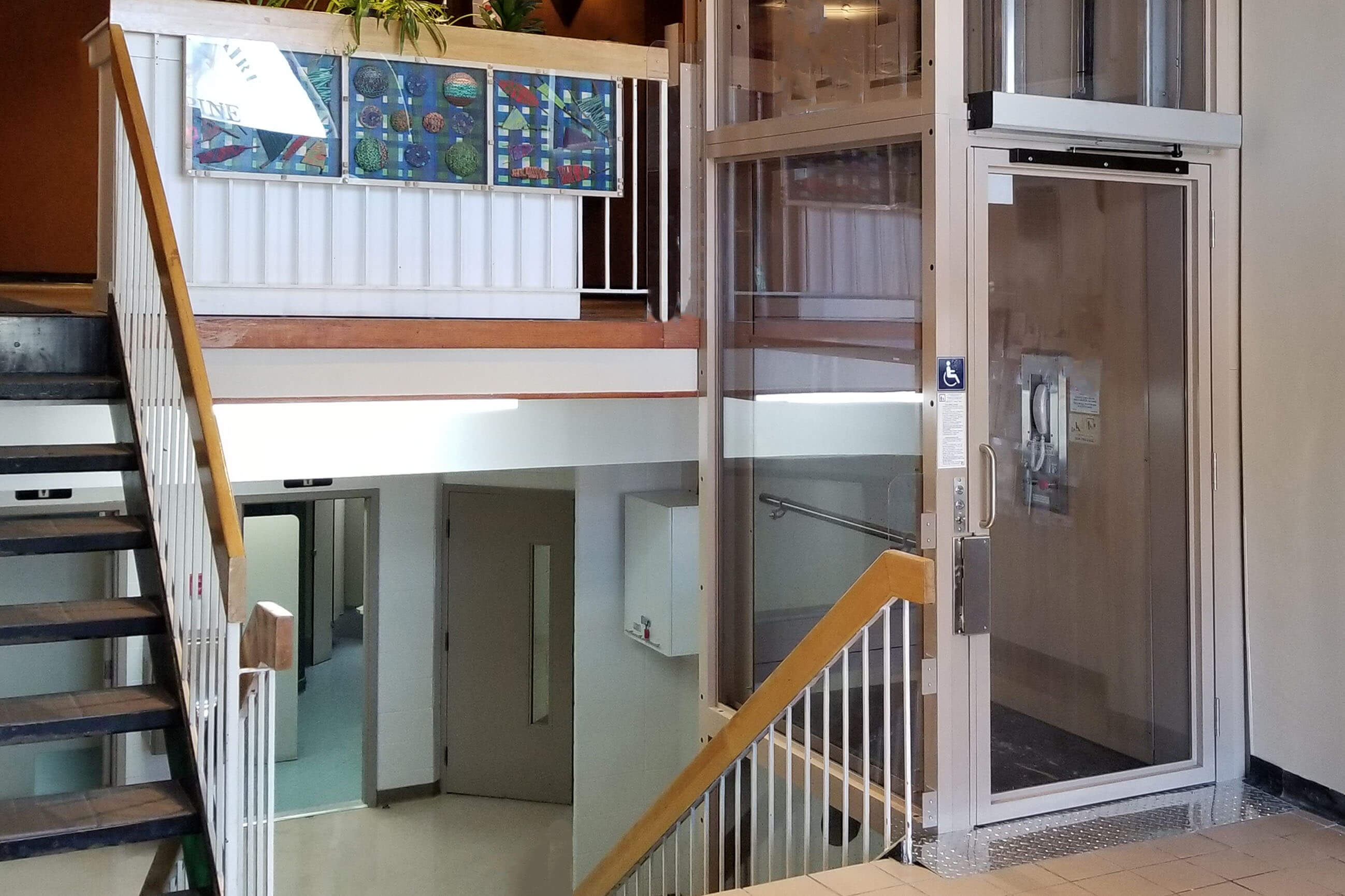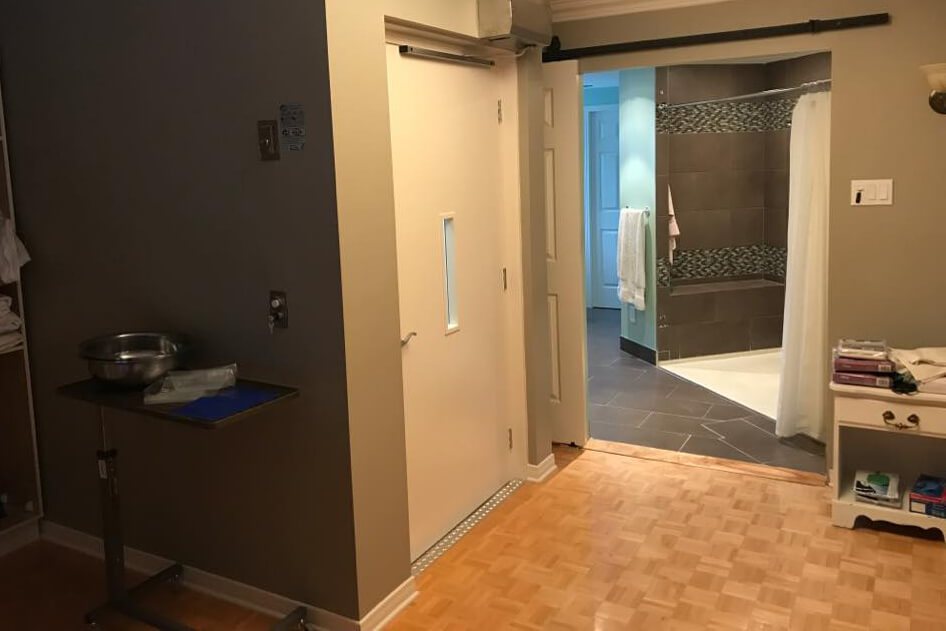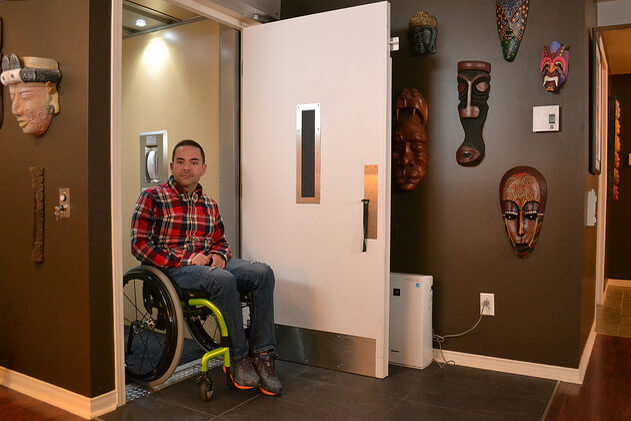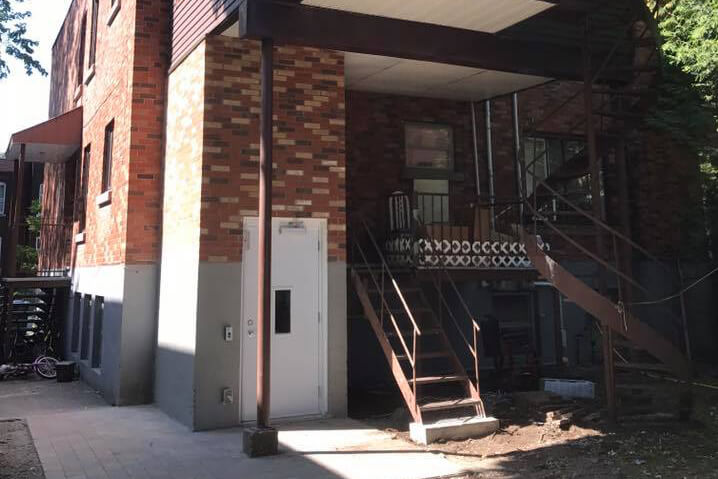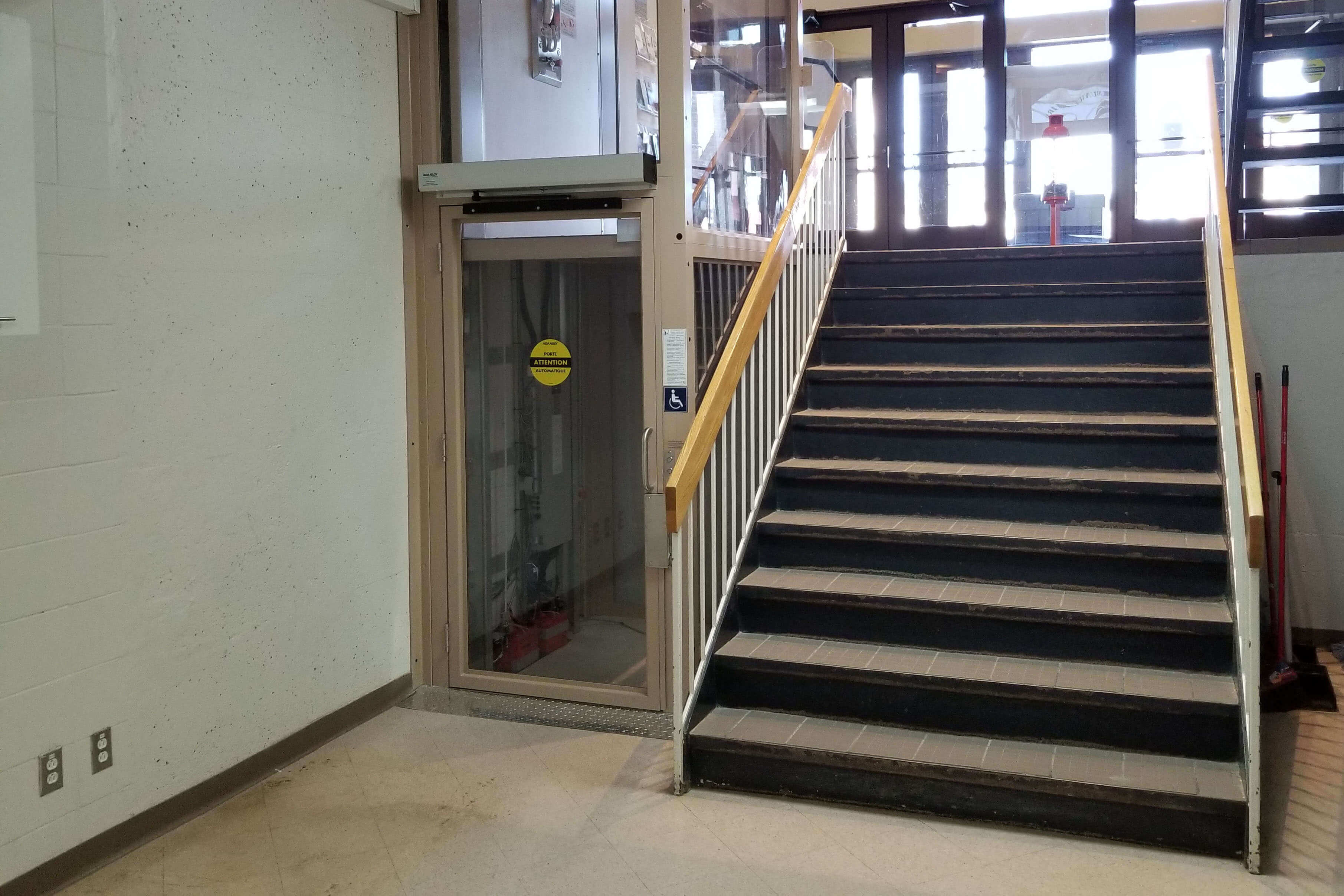 Basic parameters
The AR-130 residential elevator operates thanks to a cable suspension mechanism which is one of the quietest systems currently available on the market. It can travel a distance of 40 feet (about 12 m) at a speed of 24 FPM, or 0.12 m/s. In addition, it is capable of supporting up to 750 lbs (340 kg) and offers 3 configurations: 0, 90 and 180 degrees. Finally, it is possible to control this device using a button (press held).
A device from a North American company
The AR-130 residential elevator is manufactured by the North American company Atlas. For more than 30 years, this company has been designing practical and safe solutions to help people with reduced mobility move from one level to another. Its products are renowned for their quality, ease of handling and compliance with standards. Currently, Atlas serves Canada and the United States.
En Mouvement: a distributor of choice
At En Mouvement, we offer for sale the AR-130 residential elevator as well as many other devices designed to make life easier for people with reduced mobility. We also take care of the installation of the equipment we offer. As members of the APCHQ, we comply with the standards and regulations in force when carrying out the work. Our goal? Ensure your comfort, safety, peace of mind and satisfaction. Our presence on the market for more than 15 years testifies to our know-how in the field.
Experts available to advise you
Finally, we inform you that experts are at your disposal if you need advice when choosing the devices. They will also tell you what work needs to be done before installing the selected equipment, including the AR-130 residential elevator. You can contact us by phone, email or by filling out the online form directly. It is even possible to visit our premises to discover and try the products (by appointment). Our contact details:
Telephone: 514-751-2121
Email:

[email protected]

Address: 1689 Pl. de Lierre, Laval, QC H7G 4X7, Canada