Vista 613
The elevating platform Vista 613 allows a wheelchair user to have direct access to his home through the front porch or the patio. The lift can be used for a situation where the rise is up to 8 feet. It comes with a capacity of 750lbs or 1000lbs version and is manufactured in Québec
Vista 613 elevating platform – Engineered for the exterior of your residence
The Vista 613 elevating platform is built in Québec; it is engineered for the exterior of your residence. The platform is an ideal solution allowing someone in a wheelchair to transfer from the sidewalk to the balcony, no matter the season, in complete safety. The robust elevating platform lift is engineered to accommodate someone in a wheelchair and their caregiver.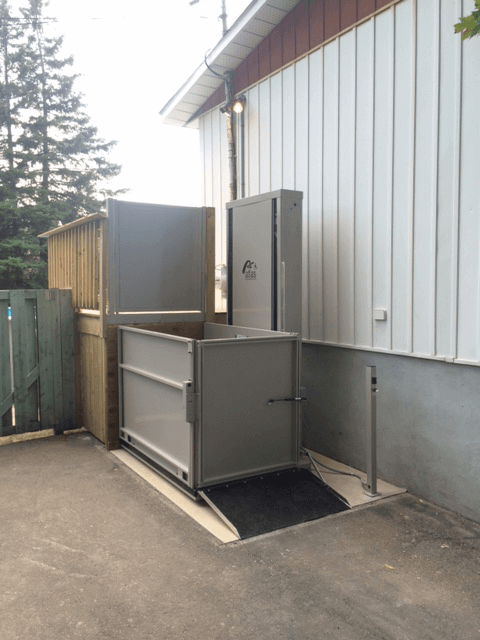 Operation
The platform lift will move smoothly and is always battery powered with an automatic recharge function. It will operate even during a power outage. It complies to CAN/CSA-B613-00 code, so it has the highest safety features and will suit you needs for years.
Dimensions
It is possible to make your platform to measure, taking into account the environment and the needs and limitation of the user. The standard cab size is 34″ x 54″ for a wheelchair user and 34″ x 60″ for a wheelchair user and another person. Many other dimensions are possible.
Mechanism
The platform uses an ACME screw with an arcetal bearing, a highly resistant material.
Elevating platform vista 613 – Specifications and features
Maximum capacity: 340 kg (750 lbs) 1000 lbs option
Maximum travel distance: 2500 mm (98in)
Nominal speed: 0.05 m/s (9fpm) 14fpm option
Typical floor dimension: 860 mm x 1370mm (34 in x 54 in)
Controller and panel: industrial grade components from Télémécanique
Weatherproof control buttons
Flexible paint finish resists shocks
Anti-skid floor surface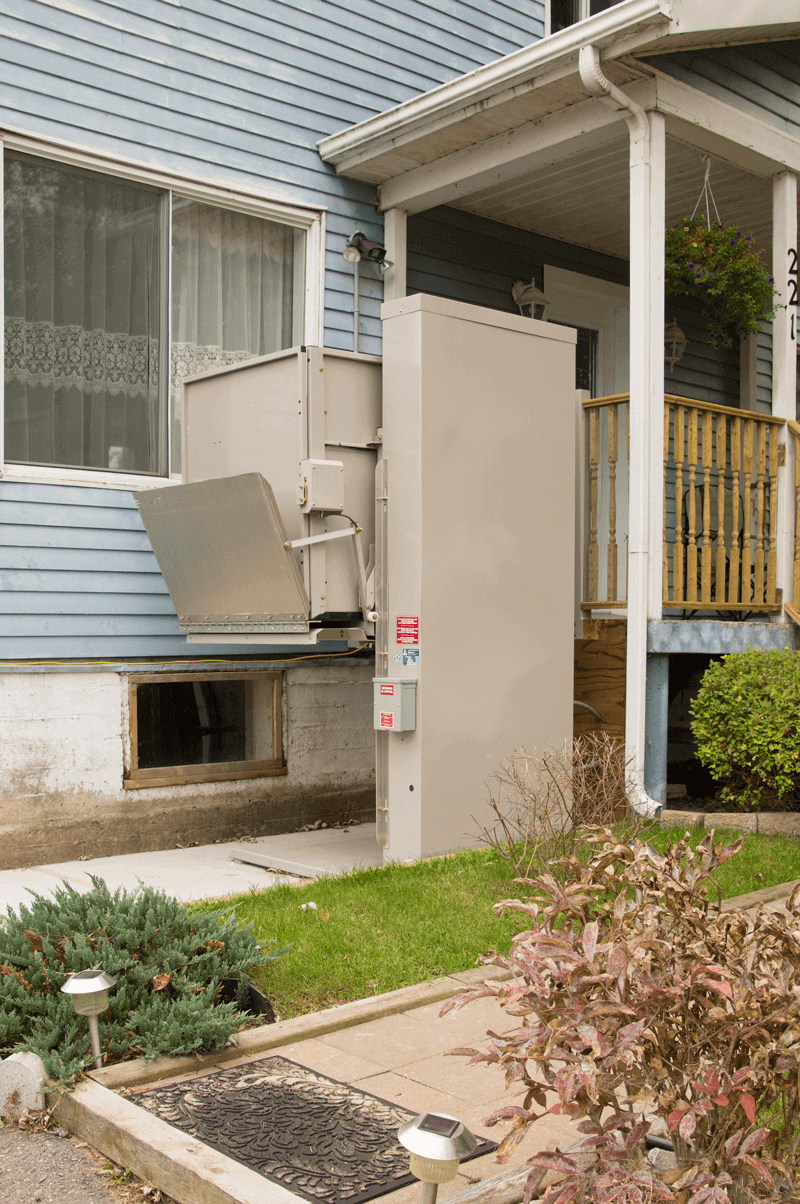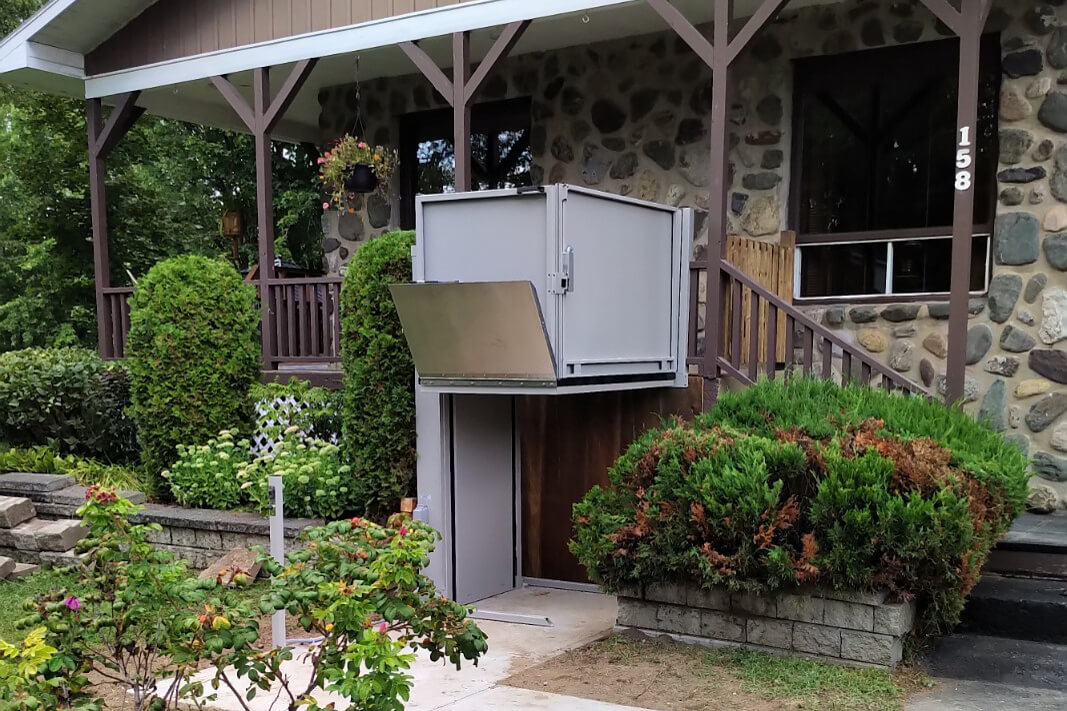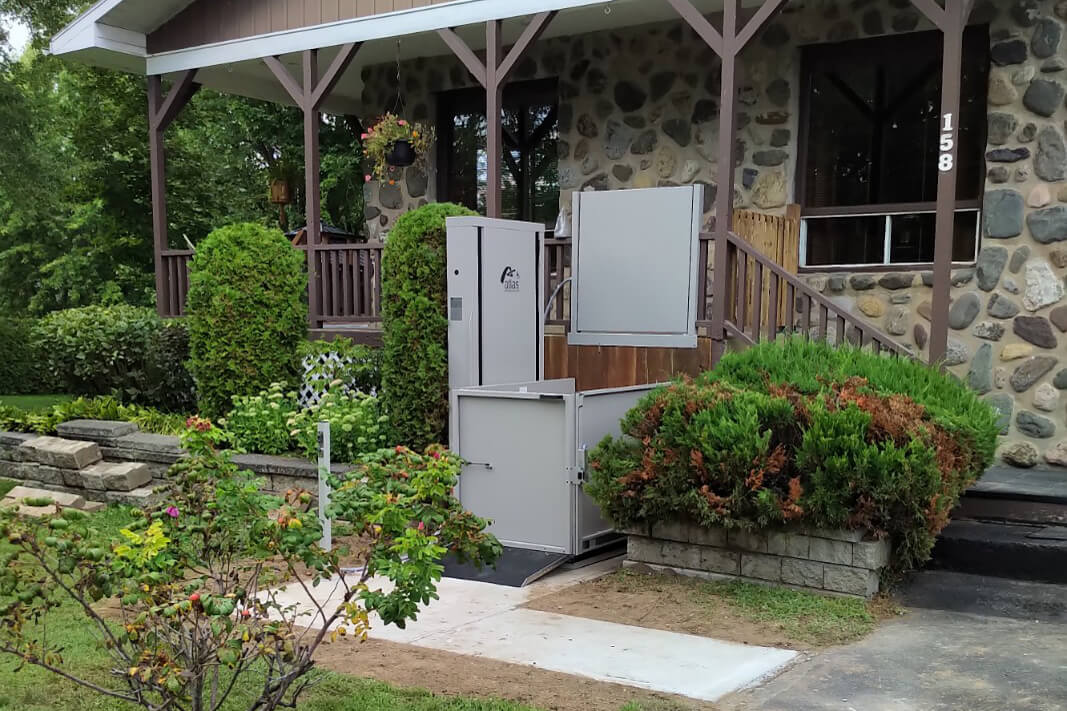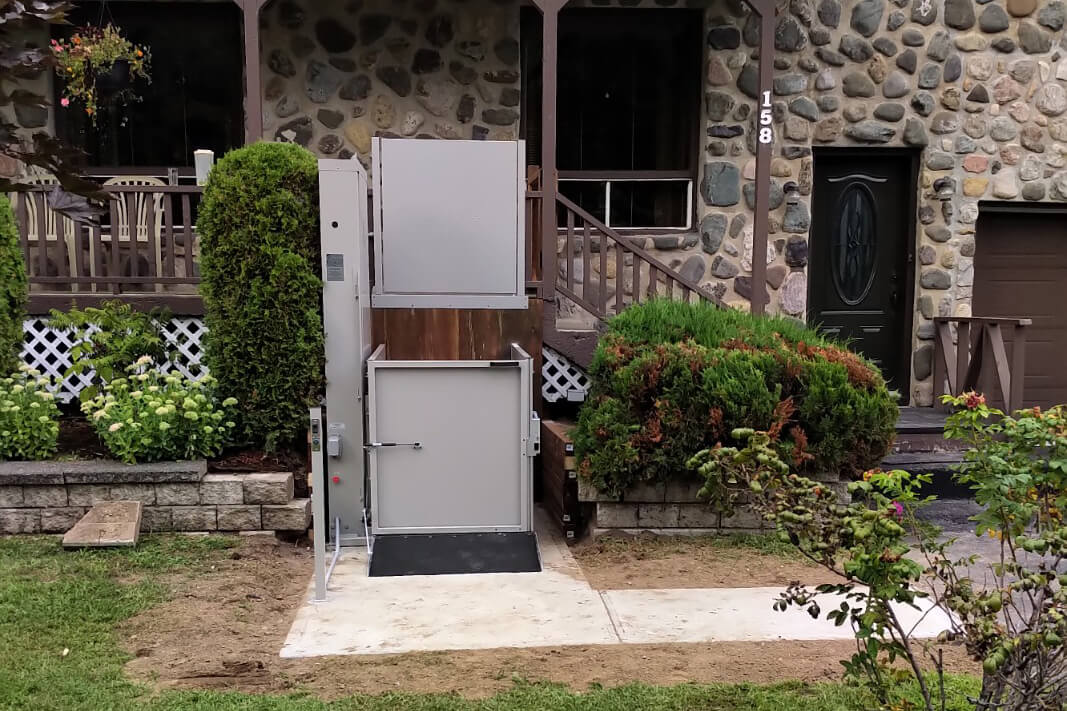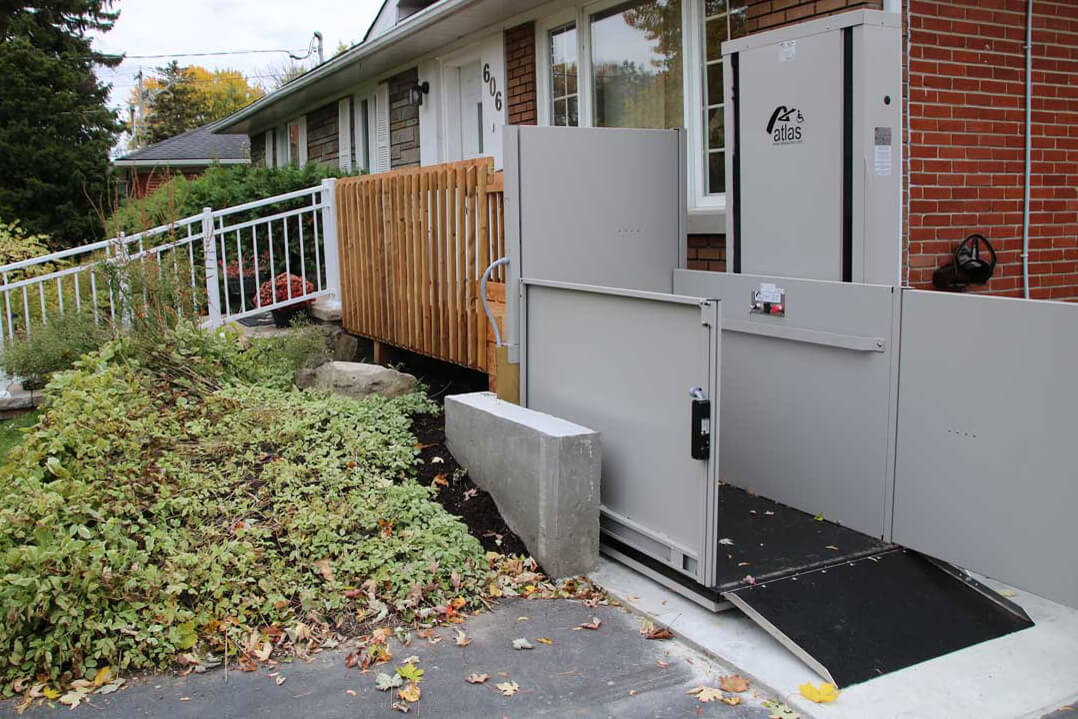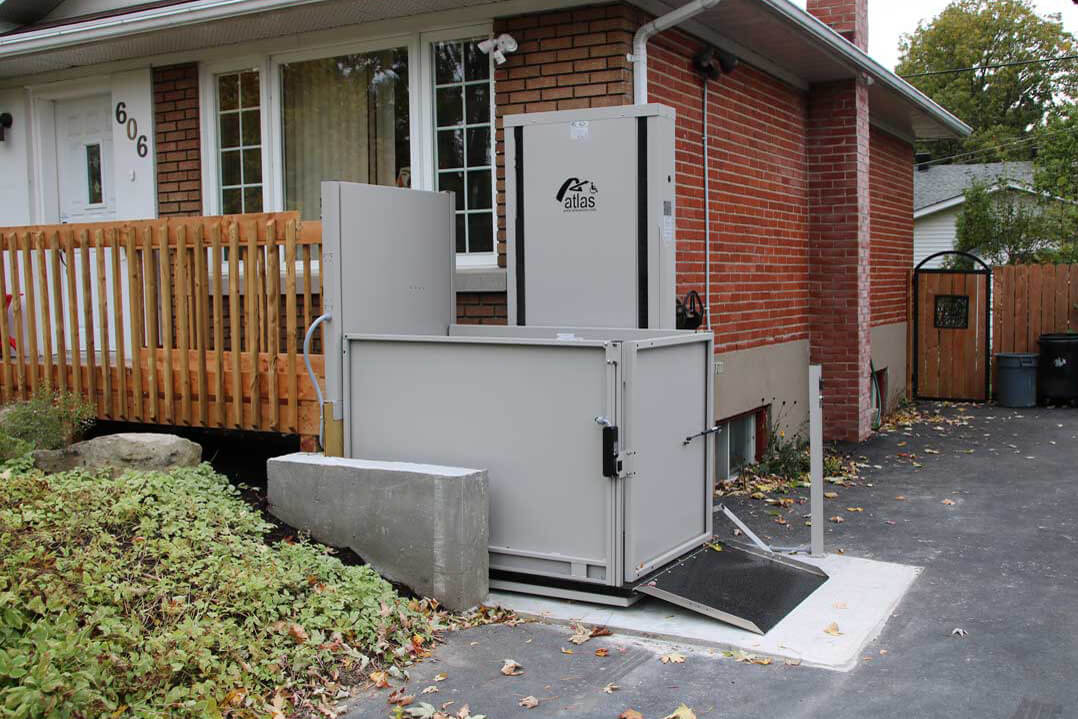 Atlas: a company based in North America
The VISTA 613 lifting platform is designed by Atlas. Based in North America, it has been manufacturing and marketing devices to improve accessibility for people with reduced mobility for more than 30 years.
Its products are distributed throughout Canada and the United States. They are recognized for their quality, the comfort of use they provide, their practicality and their durability. The brand's mission is to offer safe and secure solutions to make people's lives easier.
Choosing an elevating platform: what are the elements to take into account?
A lifting platform is a device that must be functional, easily accessible and adapted to your situation. It is therefore important to consider the following when making your choice:
The compatibility of the platform with the infrastructure on which it will be installed: the dimensions or the distance to be travelled;
The capacity of the device: the number of people it can accommodate as well as the maximum load supported;
The standards and quality of the product;
Accessibility, comfort and ease of use;
The mode of operation: with or without rechargeable battery;
The price of the equipment and installation costs (including any work to be carried out).
At En Mouvement, we help you make the right choice!
We understand that it can sometimes be difficult to choose such a device, especially since we offer a wide selection of products. We put at your service qualified experts to help you find the equipment that best suits your situation.
They will also tell you what work needs to be done so you can get an idea of the expenses and time needed. Finally, you can go to our premises to actually see the products, and even try them if you wish. We are open Monday to Friday from 9:30 a.m. to 4:30 p.m., by appointment only.
Address: 4864 Boulevard Sainte-Rose, Laval, QC H7R 2B4, Canada
Telephone: 514-751-2121
Email: [email protected]