Atlas 600 Straight stairlift
The Atlas 600 Straight Stairlift is highly safe, comfortable and aesthetic. It will allow you to remain in your home and to continue to have access to the different floors. The chair stairlift will ease your moves and thus eliminate the risk of injury and pain, or wear your joints. The Atlas stairlift is approved by the Régie du bâtiment du Québec.
Atlas Stairlift – Highly reliable, safe and aesthetical
The Atlas 600 stairlift is highly reliable, safe and aesthetical. It will permit you to remain in your residence and continue to accommodate access to all levels. The stairlift will facilitate your movements while at the same time reduce the risks of injuries, pain or wear and tear of your joints. The Atlas 600 is a stairlift recognized and approved by the Régie du Bâtiment du Québec.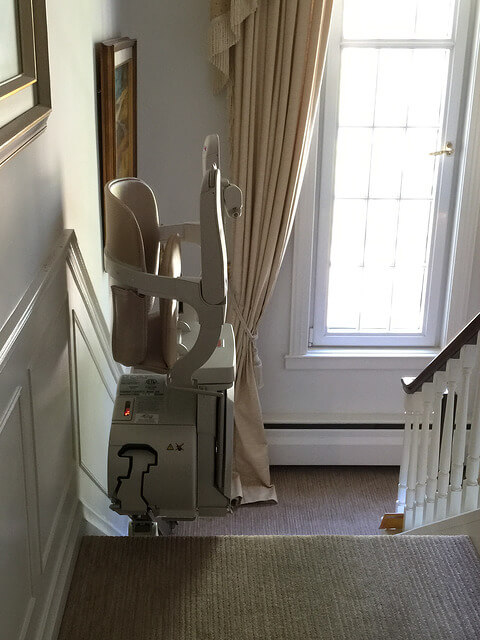 Limited Obstruction
In order to maximize the clearance in your staircase, Atlas has developed a rail with limited obstruction for straight staircases, ensuring minimal impact. The installation of the seat is possible on either sides of the staircase, depending on what best works for your residence and your needs. Our specialists will advise you on this.
Safety & security
Our seats are equipped with several security systems making their use completely reassuring. For example, if the seat is not locked into place entirely – it will not move.
The footrest that simultaneously retracts when the seat is folded back, simplifies the use, and considerably reduces the risk of falls. No need to bend over or maneuver with your feet to place the footrest.
European style design
Different options are available; such as the choice of colour and the upholstery fabrics for the seat.
Options
Retractable motorized rail
Without additional effort or manoeuver, the retractable rail provides full clearance of a hallway or doorway with limited space.
Motorized swivel
The motorized swivel option not only offers effortless movement in between levels, but as demonstrated in the video, it allows for you to recall the stairlift from the bottom of the staircase even though the seat is at the top.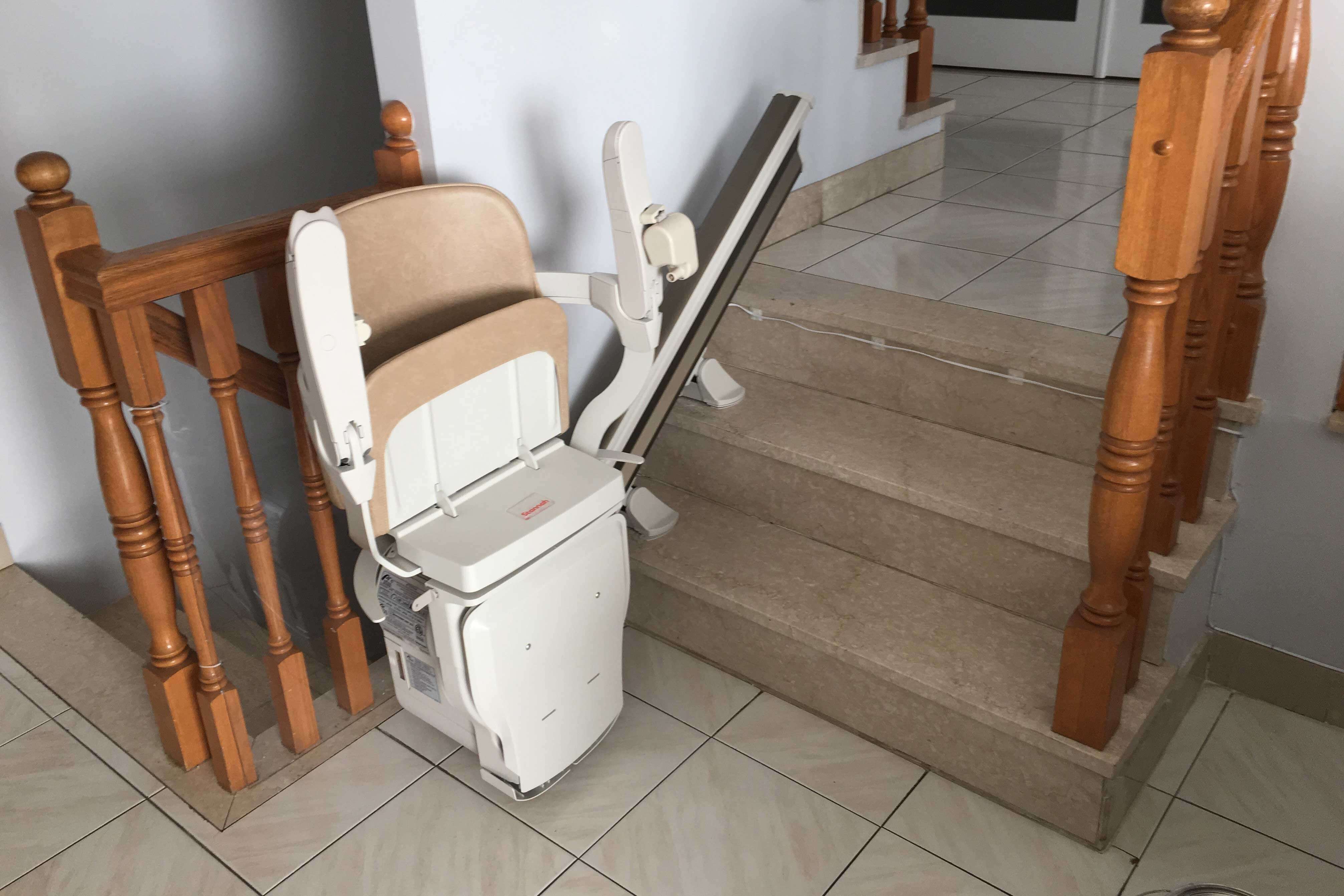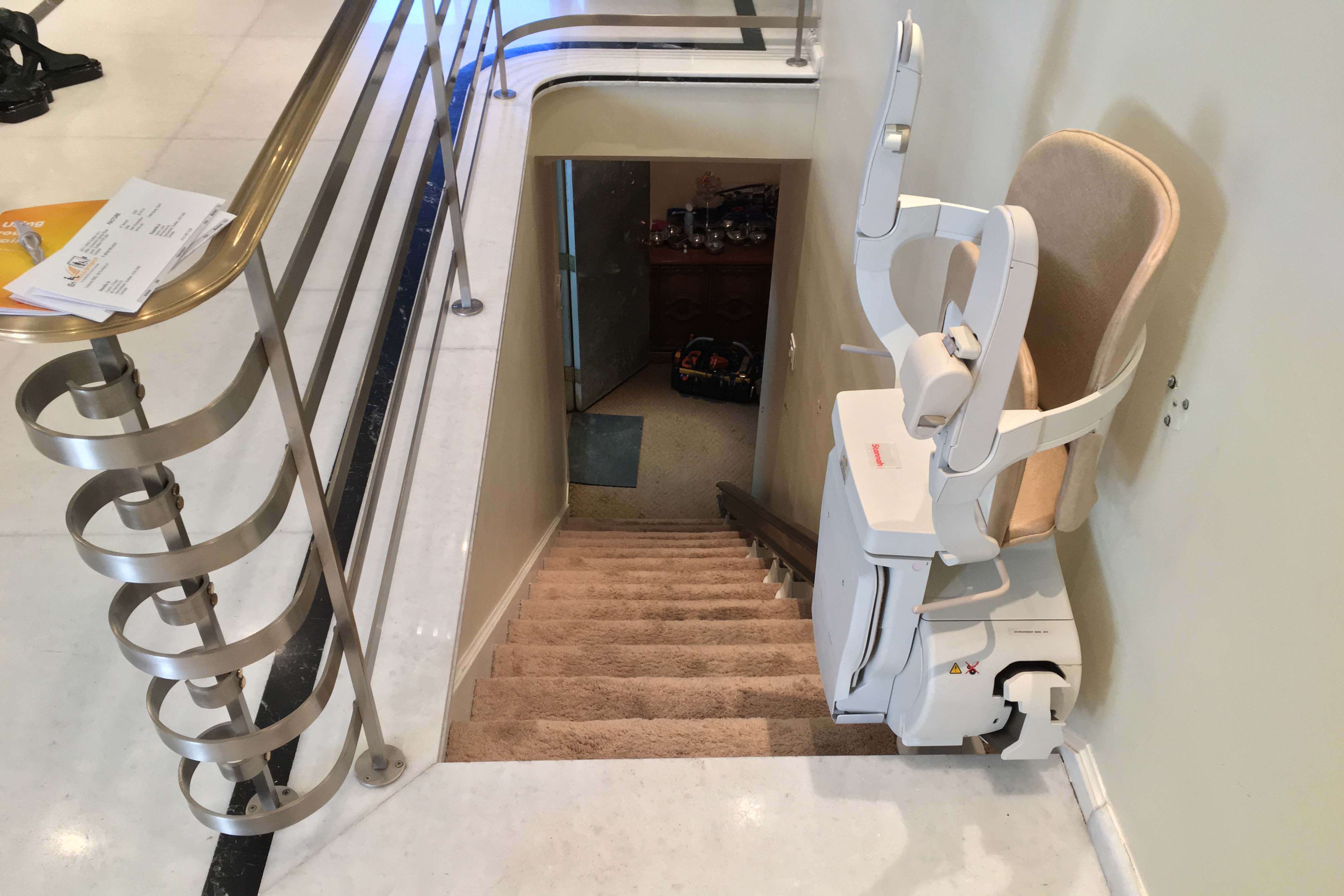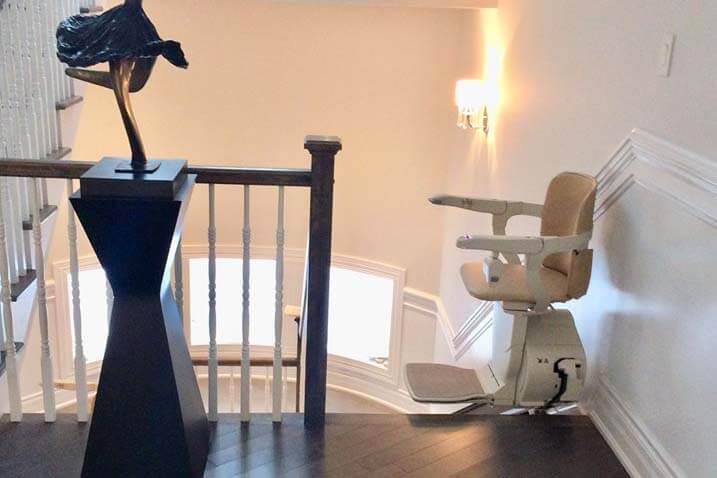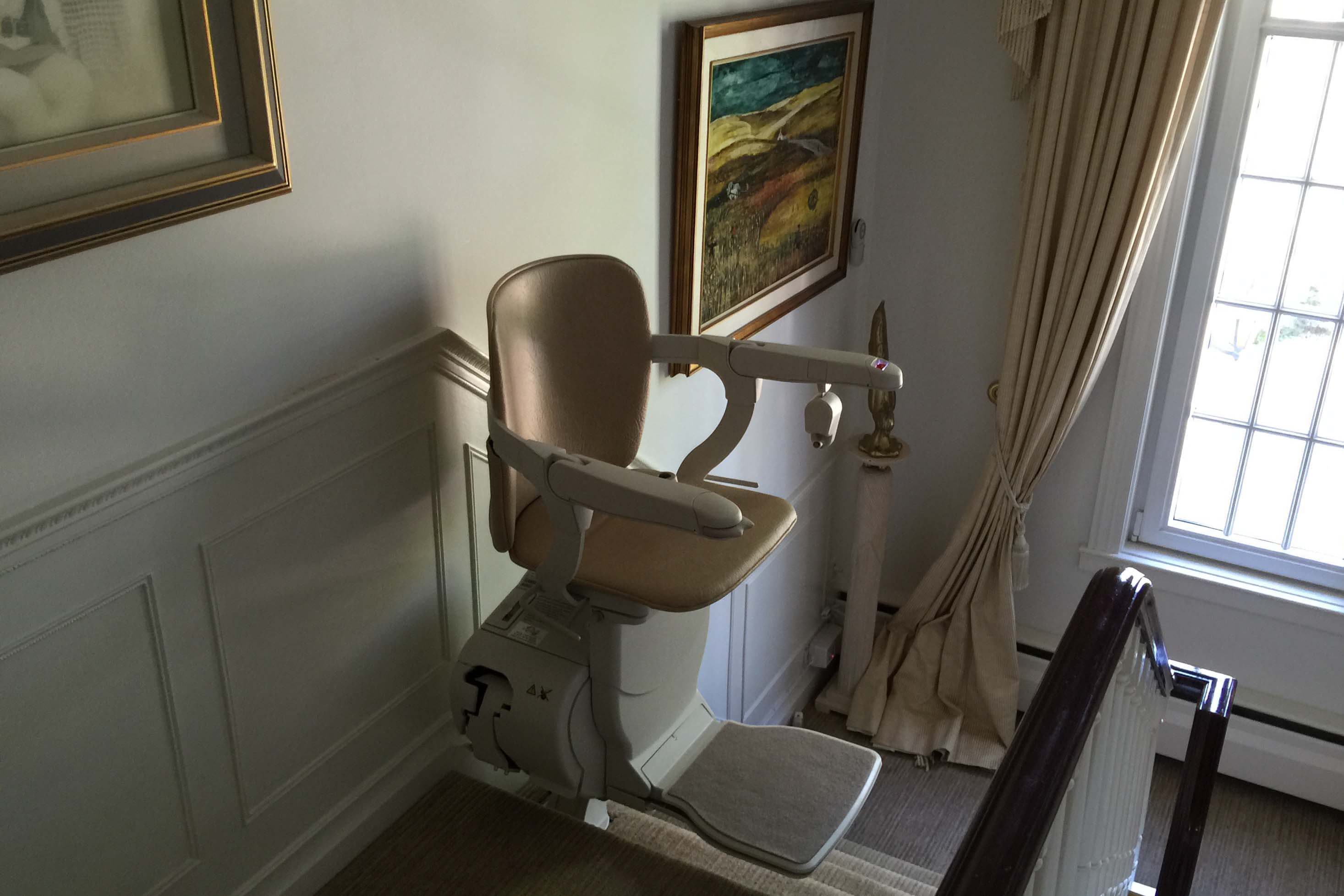 Buy from a trusted distributor!
At En Mouvement, your comfort, safety and satisfaction are important to us. We therefore select the best manufacturers in order to provide you with high quality equipment. The products we put on sale are strong, resistant, durable, easy to handle and built according to current standards. Our presence on this market for more than 15 years testifies to our know-how, our seriousness and our professionalism.
Entrust the installation of equipment to our team!
We also take care of the installation of the equipment we put on sale. As members of the APCHQ, we have the skills and knowledge to carry out quality work.
We apply modern and practical methods to carry out the delicate mission that you entrust to us quickly and according to the standards. We are also trained to demonstrate professionalism and ethics in everything we do.
Our team of experts helps you find the equipment that suits you best!
Do you need advice on how to find the device that will best meet your needs? Our experts will be happy to help you make your choice based on your situation. They will also inform you about any changes to be made to your home for the installations.
Visit our premises to discover our products!
You can go there to really see the equipment we put on sale. It is even possible to try them out when needed. In this way, it is easier to make your choice. We open our doors from Monday to Friday, from 9:30 a.m. to 4:30 p.m. (by appointment). Our address: 1689 Pl. de Lierre, Laval, QC H7G 4X7, Canada.
Contact Us
For more information about our products and services, you can reach us by phone, send us an email or fill out the online contact form on our website directly. Our contact details: